The Open Knowledge Festival's Theory of Change postulates that there are three levers of change,  knowledge informs change, tools enable change and society effects change  We've already taken a closer look at the Knowledge stream & the Society Stream and today we are are turning the spotlight on tools!
Tools connect society, facilitate the flow of knowledge and enable change.  But what are we talking about exactly when we say tools?
When the Open Community talks about tools we are often talking about tools crafted with technology. From the many open source projects that seek to increase transparency or access to information by making it easier for citizens to process, understand and analyse available data to the platforms that seek to improve government accountability by making it easier for citizens to directly connect with their representative – as a community we are pretty good at building tools with technology and that is awesome. However, sometimes the most powerful tools don't require technology at all and the best tools are the ones that result in the simplest solution to a given problem. Tools also happen to be designed and built by people, with all of our imperfections, and sometimes their use results in unintended consequences.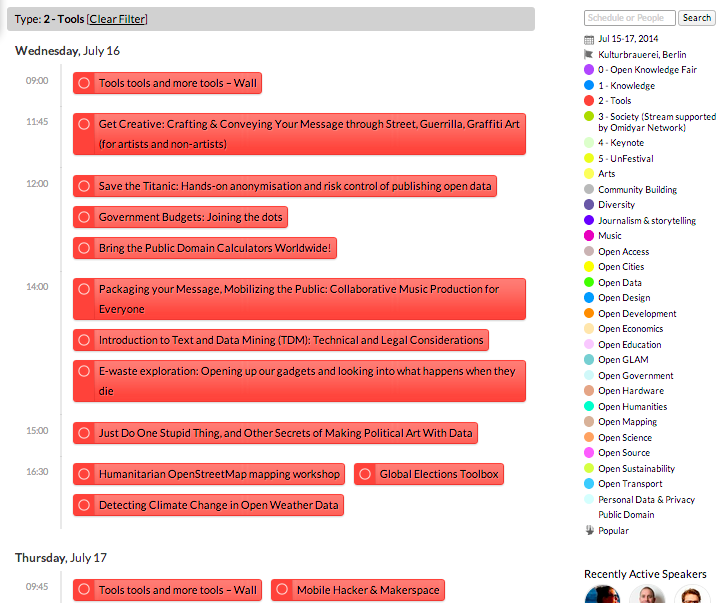 The facilitators of Tools Stream sessions have set out to investigate everything from the can of spray paint to the smartphone and we can't wait to join them as we uncover how we can repurpose old tools as well as build new ones, all of which are designed to enable change! Finally, don't fret, there will also be a hearty dose of good old fashion hacking.
Here is a small taste of the range of exciting session you will have the opportunity to participate in:
Toolkits, Usability tests and E-Wastes explorations are just the beginning, check out the full list of tool stream session here.  There is still time – buy your OKFestival Tickets today!