Last week we announced our four incredible keynote speakers and while you may have thought it was impossible for the lineup to get any better, we are here to tell you – it can!
Today's spotlight is on OKFestival's surprise special guest, the world renowned Kenyan activist, lawyer and blogger, Ory Okolloh. Ory will join us on the OKFestival Stage for a fireside chat about social entrepreneurship and the future of technology and activism.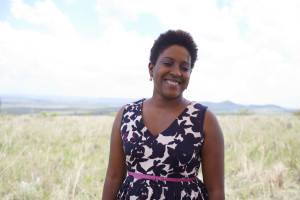 Ory is a woman driven by passion, who is currently working as a Director of Investments for the Omidyar Network Africa where she supports social entrepreneurs and citizens as they work to build transparent and accountable societies. She has always been at the forefront of technology innovation and prior to joining the Omidyar Network, she was developing the type of revolutionary platforms which she now makes it her mission to support. She is a founding member of Ushahidi in addition to being the co-founder of Mzalendo, a website that tracks the performance of Kenyan Members of Parliament. She is a board member of the African Media Initiative, a member of the World Bank's Council of Eminent persons, an advisory board member of Code for All, Amnesty International East Africa, and the Committee to Protect Journalists' Internet Advisory Group.
Whether she is building revolutionary platforms, supporting engaged activists and citizen journalists or fighting for increased transparency and accountability from government, Ory Okolloh knows how to use technology to empower positive social change.
Here is a sneak peak Ory speaking at a TED conference in 2011; as you may be able to see, we have a lot to look forward to!
Join Ory Okolloh for OKFestival in Berlin this July for the chance to ask this social technology pioneer and esteemed activist your burning questions; then, join the rest of the open knowledge community for two jam packed days of translating those ideas into actions.
Don't miss out, buy your OKFestival tickets today.