Welcome to the press area for OKFestival 2014. Here you can find useful information including the application form for press accreditation and press releases. There are also links to pictures and coverage from past Open Knowledge events, and logos for download and reuse.
If you can't find what you're looking for, or you would like to chat in advance of the event, you can get in touch with us by emailing [email protected]
Press releases
Press Release 2014 June 20 (German)
Press Release 2014 July 15 (German)
Press Release 2014 July 15 (English)
Press Release 2014 June 25 (English)
Press Release 2014 June 9 (English)
About OKFestival
Following on from the success of OKFestival 2012, the open knowledge and open data community festival is back! Organised by the Open Knowledge Foundation and owned, in the broadest sense, by the open community, the vision for OKFestival 2014 is to translate "Open Minds to Open Action". Participants from around the world will flock to Berlin for 3 days of inspiration, learning and creating.
The emphasis at OKFestival 2014 will be on practical participation. It will be a shared, immersive experience where ­attendees can learn, listen, brainstorm, make, hack, watch and explore. The festival aims to engage and inspire, and in turn active participation will shape the event and its outcomes. Read more about the festival's vision and mission here and browse the programme here.
Accreditation
We are pleased to offer a limited number of press accreditations to journalists and bloggers who would like to cover the event. We would like to get a broad spread of coverage, both geographical and thematic.
Please fill out the form below, and we will get back to you as soon as possible to let you know if your application has been approved. Once approved, press memebers will be able to arrange interviews on request.
Do feel free to email us at [email protected] if you have any questions.
Images
Logos and publicity materials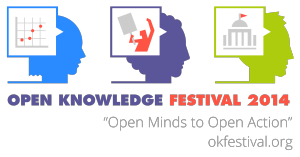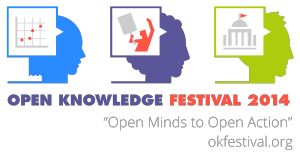 Please get in touch if you require images in additional formats.
Social Media
Follow the Festival on Twitter and Facebook for all the latest news. We're using the #okfest14 hashtag across social media for conversations about the event.
Coverage from previous events
Full coverage of OKFestival 2012 is here.